We are excited to announce that we have two new yoga instructors joining our staff in November.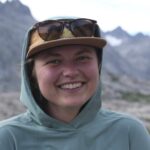 Lauren "Ren" Rasmussen is an Anacortes local and graduated from Western Washington University with a BA in studio art in 2022. They have been practicing yoga for 7 years and received a 300-hour RYT certification from Ulu Yoga in December of 2022. She has experience facilitating yoga retreats, teaching a variety of styles, and emphasizing the importance of feeling good in one's body. Ren's classes are focused on mobility, mindfulness, playfulness and curiosity of how different asanas (poses) feel rather than how they look. Ren tries to inspire those who attend class to meet themselves where they are without judgment. She provides variations to poses so everyone leaves class feeling like they got the most out of their practice. Ren will be teaching four classes per week, including a Yin Bolster class, Restorative Mobility, and Slow Flow Yoga.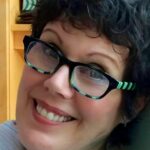 Karen Whittier has been attending group fitness classes at FPFC since early 2022 and now she is joining our staff! Karen is a graduate of the University of Washington and holds a 200-hour RYT certification from YogaWorks. She has taught various styles of yoga for many years throughout NW Washington, focusing on meeting the needs of her students, improving their strength, balance, and mobility. Karen is excited to bring Alignment-based Yoga to FPFC.