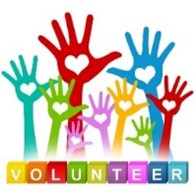 Friends of Fidalgo
Pool & Fitness Center
All meetings are on the second Monday of the month at 5:30 p.m.
January 9                        May 8                      September 11
February 13                     June 12                   October 9
March 13                         July 10                     November 13
April 10                            August 14                December 11
Friends is meeting in person and via Zoom.
E-mail us at friendsoffidalgo@hotmail.cm for an online meeting invite.
PLEASE JOIN US!
Vision:     A healthy, connected community
Mission:  Advancing the vitality of Fidalgo Pool & Fitness Center
Friends is a volunteer organization made up of patrons like you who support Fidalgo Pool and Fitness Center through advocacy, fundraising, and promotion of health and fitness in our community. Get involved! We'd love to have you join us – everyone is welcome! For more information contact Friends at friendsoffidalgo@hotmail.com.