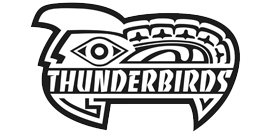 Our mission is to offer an aquatic learning environment that challenges and encourages the growth and development of life skills that swimming provides within a safe and supportive environment.
Group Descriptions: 
Bronze Development: For ages 6-8 this is the novice group. Swimmers practice fundamental competitive swimming skills from the legs up to the arms in all four strokes.  Flip turns and racing starts are introduced.
Bronze: For ages 9-10 this is the beginner group. Swimmers continue to practice the skills learned from the previous group. Strong kicking sets, breath-timing and stroke counting drills. Practice sets in all four strokes, become a strong foundation in our swimmers.
Silver: For ages 11-12 this is the intermediate group. Swimmers in this group have four legal competitive swimming strokes. Swimmers will experience endurance based freestyle training and short anaerobic training sets in the other three strokes to prepare them for the increase in both practice time and distance in the next group.
Gold: For age 13–14 this is the advanced group. Swimmers in this group have four legal strokes with the ability to maintain stroke count, speed, and distance swum in all four strokes. Swimmers are introduced to various resistance trainings to increase strength and endurance in their aquatic coordination and skill.
Senior: For ages 15-18 this is the highest level group.  Average of 6-7 practices a week and have exclusive dryland opportunities mixing anaerobic and aerobic based training cycles.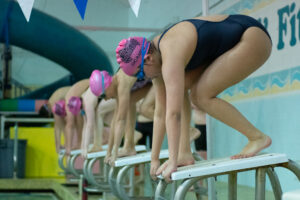 Test yourself
  Accept failure
        Continue success
For more information contact Coach George: gminkel@fidalgopool.com